It will be no surprise when you learn why "Go-Jodi" Smith has "Go" in her name! Her high-energy personality and enjoyment of creative problem solving have made real estate the perfect career choice for her. She has been creating win-win situations for her clients for over 24 years.
Jodi's real estate experience has been multi-dimensional. She is a realtor, partner/owner of GR Home Team with Keller Williams Realty, a landlord of 7 rental units, an active member of many committees including the Board of Directors (2014-2016, 2018-2020) for the Grand Rapids Association of Realtors, and a former member of the ALC (Agent Leadership Council) for her office. Jodi's involvement in these organizations has built strong relationships within the community that benefit her clients. Although the real estate field has many niches, Jodi's specialty is working with home sellers, buyers and investors. She loves helping people make sound real estate investments that make sense for their short- and long-term goals. Her clients remark that they appreciated working with her because she is honest, detail oriented, and a good problem solver.
Jodi is passionate about helping people find the best solutions for selling their home while eliminating the stress that often accompanies the process. Her clients know they are in good hands.
When "Go-Jodi" is not with her clients or committees, she is biking, golfing or working on a creative house project with her husband. Jodi finds baking and painting the best therapy for maintaining her upbeat attitude.
Former managing broker for Keller Williams Grand Rapids 2019-2020
GRAR Board of Directors, GRAR President-2021
Realtor of the Year 2017 by GRAR
Kendall College of Art and Design-Bachelor of Arts and Industrial Design
Active Toastmasters member since 2011
Active Landlord & Real Estate Investor
2019 Keller Williams Grand Rapids Awards for
GR Home Team #1 Listings Taken,
#1 Listings Sold,
#1 Closed Volume
(For all 4-8 agent teams)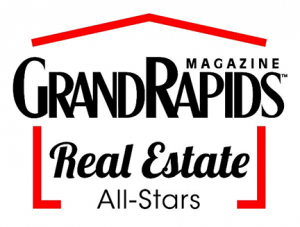 Jodi was recognized with the highest honor within the Grand Rapids Association of Realtors. Voted by her peers, Jodi was awarded GRAR Realtor of the Year on December 9, 2016 at the Annual Awards Banquet held at Frederick Meijer Gardens. In the nomination speech, the presenter credited Jodi's 22 year GRAR membership, her leadership, volunteerism, high level of personal integrity and professionalism, warmth, humor, philanthropic spirit and enthusiastic support of the charities, commitment to exemplary customer service, and her great work relationships with her Realtor peers and GRAR staff. Our team is very proud of Jodi and her commitment and involvement to the betterment of the real estate industry, our community, and our team! GO JODI!